Two Homes for Daniel
I Am Published! helped California author, Faydra Koenig, publish her book, Two Homes for Daniel, which was inspired by the issues her own family faced with divorce. Faydra is a mental health professional who helps clients deal with radical life changes, including divorce.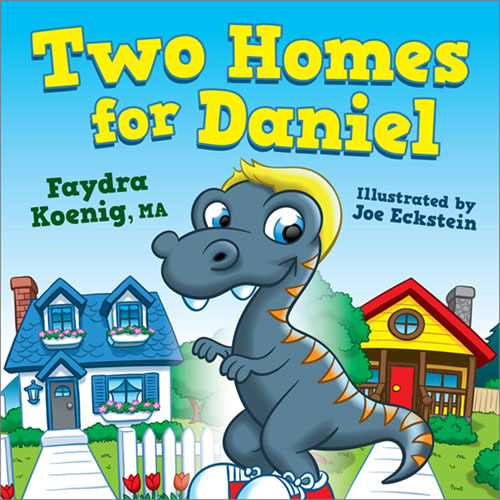 Ms. Koenig was very pleased with the experience of working with I Am Published! She loved the artwork and was completely satisfied with the exceptional quality she received. As a busy professional, who had used I Am Published! in the past for other publications, she was confident to trust the details to the team.
In Two Homes for Daniel, Daniel the Dinosaur—a velociraptor—has a mommy and a daddy who are divorced and has to learn to live in two houses, apart from each of his parents. In this book, Daniel discovers that divorce doesn't have to stop families from loving one another.
The I Am Published! team handled the entire publishing of the book, including copy editing, illustrations, book design, formatting, e-book formatting, distribution, and providing marketing materials.
Illustrator Joe Eckstein had fun drawing the dinosaur characters for this book. He worked closely with the author to develop the look of the characters she had in mind as well as each of the illustrations, from the initial sketch to final approval. Joe surpassed Faydra's expectations by creating illustrations that were animated and engaging while conveying emotion.
Two Homes for Daniel is one of three books in the Daniel the Dinosaur and Friends series.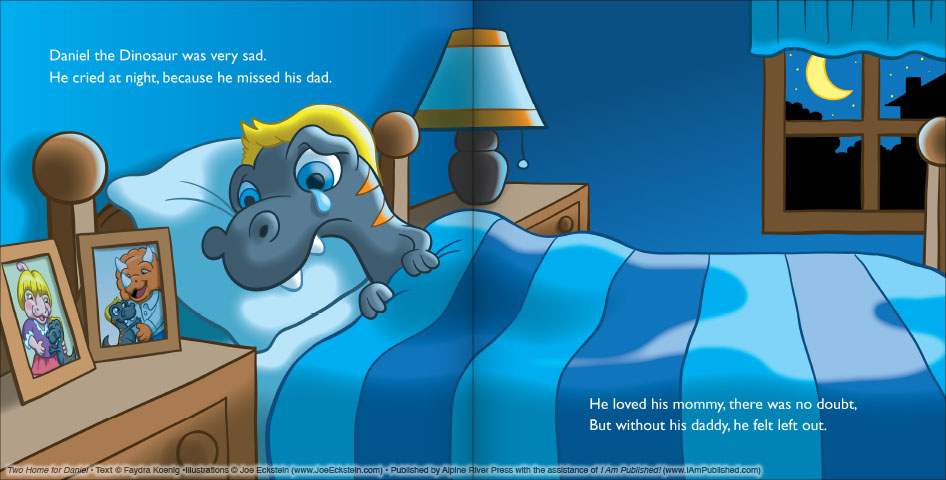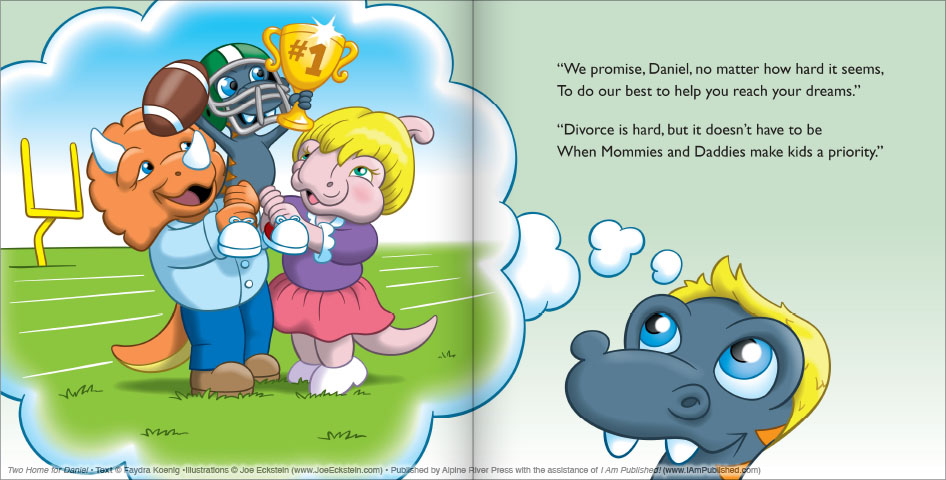 You may order Two Homes for Daniel on Amazon.com, other online retailers, or through your local bookstore.
 I Am Published! recommends getting this book for any child you know who may be dealing with this life situation.
Also check out the post "Helping Children Deal with Divorce" on Faydra Koenig's blog. To learn more about Faydra Koenig and her work, visit DoingLifeWithFaydra.com.