When writing your book, keep in mind the proper format in which books commonly appear. Readers are used to seeing parts of a book in a certain order, as outlined below.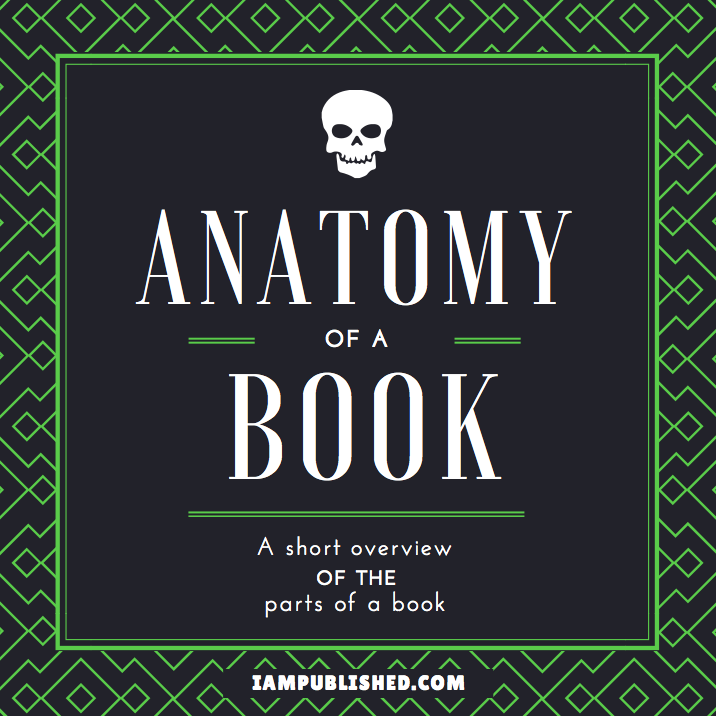 Unless you are publishing an exceptionally long book that has a high page count, typically important parts of the book will begin on the right-hand page, leaving the left-hand page blank if need be. Following this protocol makes finding a specific section while flipping through the book easier for the reader.
The standard layout for the interior of a book is:
Frontmatter in this order:
Half-Title Page (can be eliminated for space issues)
Complex Title Page (includes subtitles; author's, illustrator's, and developmental editor's names if applicable; publisher's logo and/or imprint; often mirrors the book's cover in style and layout)
Copyright Page, including the following items:

Publisher Contact Information
Copyright Year and Author's Name
Cover Design Copyright (Depending on your contract with a cover designer, or if you design the cover yourself, this copyright may be different than the book's text copyright.)
Cover Designer's Information
Standard "All Rights Reserved" Clause (See the copyright page in this book.)
Photography, Illustration, and/or Graphics Credits (for both interior and exterior graphics)
Credit for Scripture Quotation
ISBN and LCCN
Date of First Printing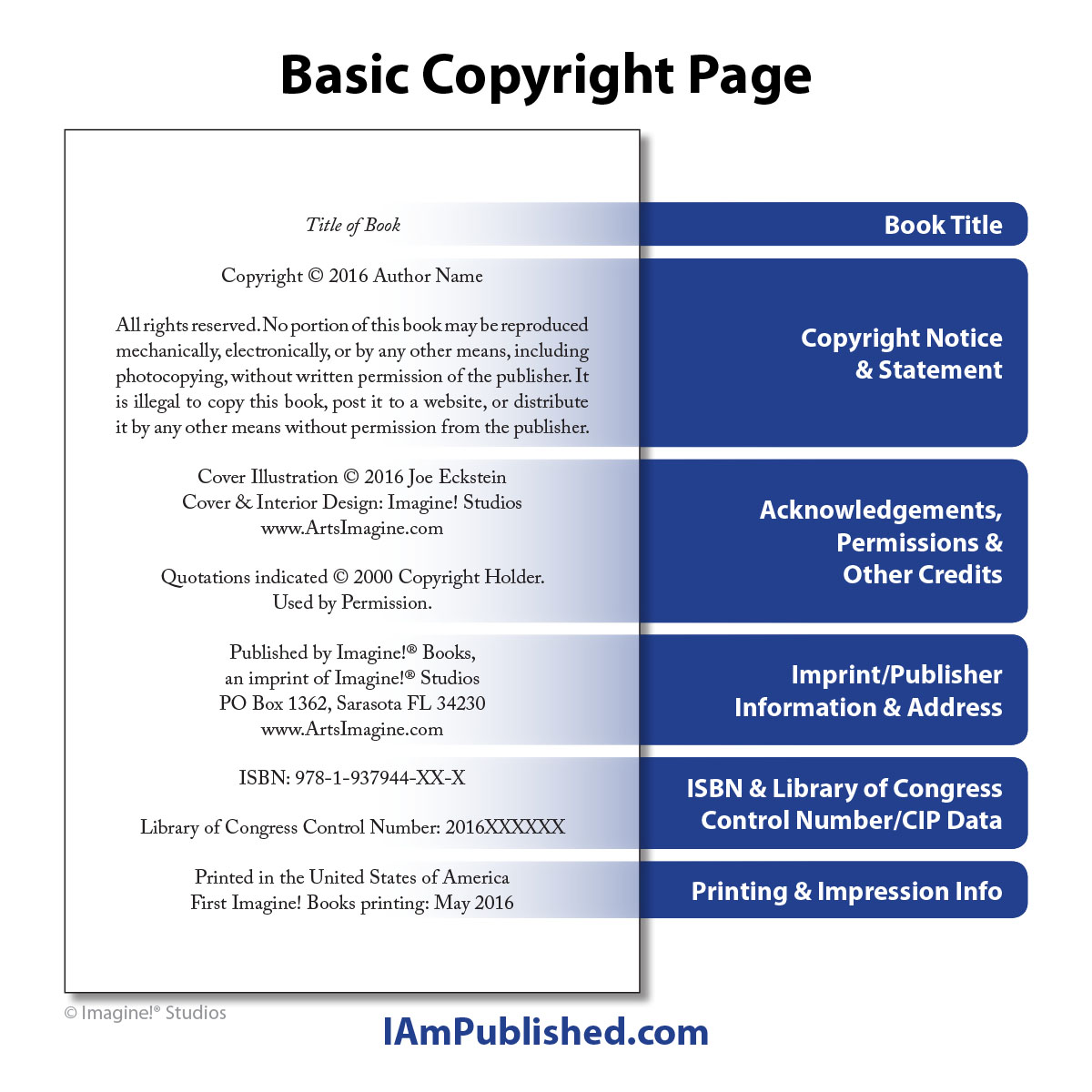 Dedication and/or Acknowledgements Page
Table of Contents
Introduction
Foreword (usually written by someone else)
Preface (optional)
Chapters or Sections
Backmatter in this order:
Conclusion
Appendix including:
About the Author
How to Order Page
Publishing a book is a detailed process. If you find you'd like to have someone take care of these details for you and retain all of your rights and royalties, contact us at IAmPublished.com. We offer a wide range of services and several affordable packages depending on your needs.
Posted in
Uncategorized
|
Tagged

about the author, acknowledgement page, Anatomy of a Book, appendix, assisted self-publishing, backmatter, book layout, book style, chapters, complex title page, conclusion, copyright, copyright page, cover design copyright, cover designer, credit for scripture quotation, date of first printing, dedication page, foreword, format, frontmatter, half-title page, how to order page, I Am Published!, interior, intierior of a book, introduction, ISBN, LCCN, preface, protocol, publisher contact information, publisher's logo, sections, self-publishing, standard layout, style, table of contents