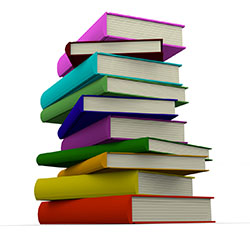 Get your book expertly published.
If you're looking for done-for-you, turnkey book publishing solutions with all the benefits of being truly independently published, the I Am Published! SM program is for you!
We help you navigate the path of publishing your book and e-book and provide the services you need to get it independently published, the right way. Every registration is done in your name as the publisher of record. There's no middle man, no vanity press slapping its name on your book and taking profits from each hard-earned book sale. All distribution rights are yours to control and you retain all rights to repurpose your book however you want. Whether you want to partner with us for part of the publishing process or have everything done for you, we have a solution for you!
Comprehensive 100% independent book & e-book publishing solutions.
Stress-free done-for-you! Get your book published without the hassle of handling everything yourself. We take care of the complicated details so you can spend more time doing what you love!
No middleman. Since we're not a vanity press, You are the publisher—everything is registered in your name!
Gain more credibility with a high-quality book. Get your book done right the first time and meet the criteria to be stocked on bookstore shelves.
Get maximum worldwide distribution for your book.
Who needs royalties? Keep 100% of the profits of every book sold.
Keep all your rights, including distribution and repurposing, and keep the option open to negotiate a contract with a traditional publisher.
Get step-by-step guidance through the publishing process.
Save money by keeping book production costs low.
Discover which I Am Published! SM Publishing Package and services are right for YOU!