Whether you choose to publish your book through a Subsidy Press or go 100% independent, you are essentially setting up a business. From choosing your publishing company name to filing sales taxes for books sold, several things need to be done before you can announce your book to the world. If you already have an established business or non-profit, consider rolling your publishing "arm" under that existing business. The book(s) you publish will not only add credibility to your business, but it will open the door for further opportunities.

The links below represent several important considerations regarding the business of publishing your book. Take the time to look at each section carefully.
The business of publishing is a detailed process. If you find you'd like to have someone take care of these details for you, contact us at IAmPublished.com. We offer a wide range of publishing services and several affordable packages depending on your needs.
Setting Up A BowkerLink Account
The BowkerLink Books in Print database system is a well-kept secret of the subsidy press industry.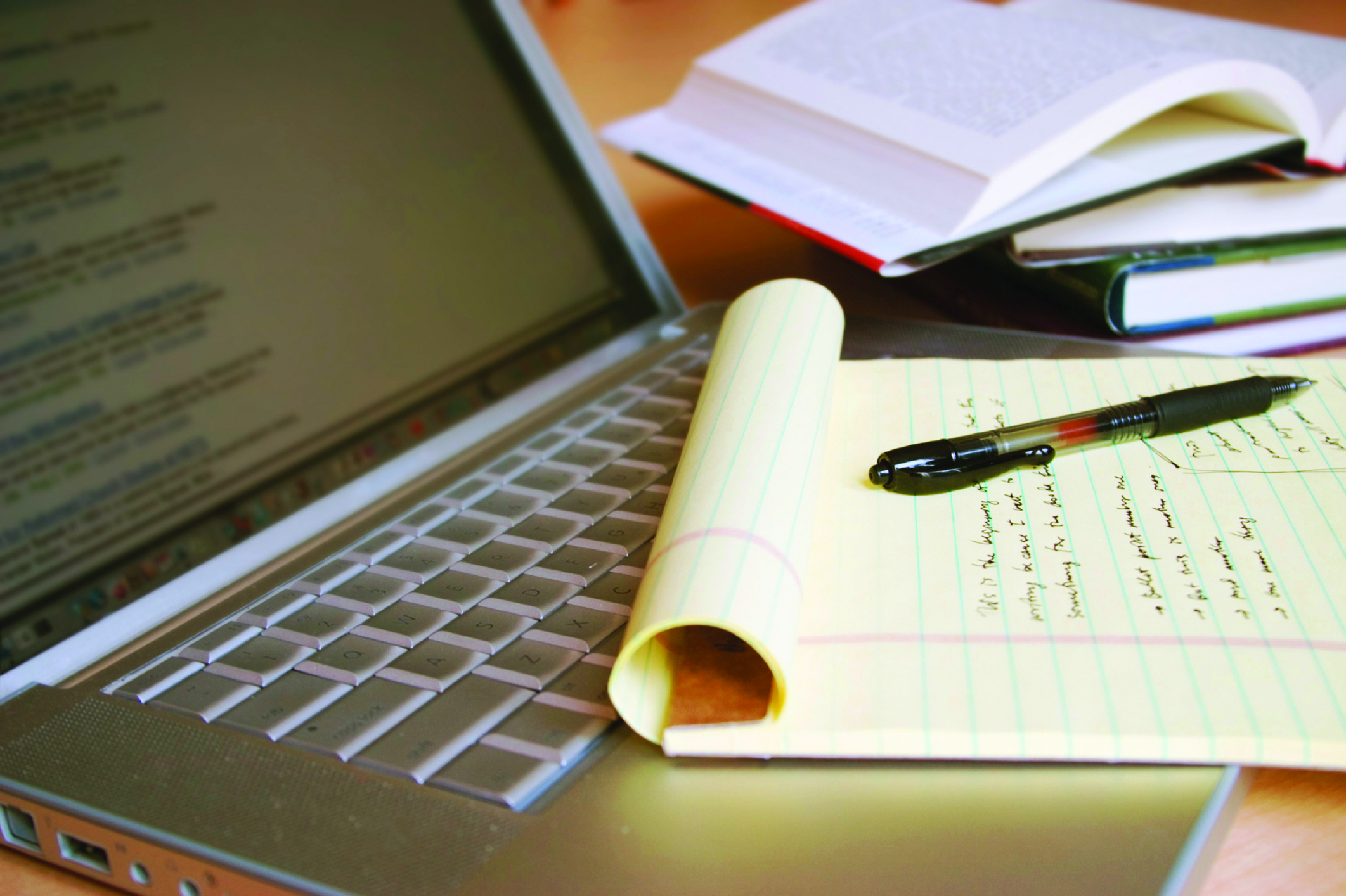 Bowker's exclusive publisher access system gives you the power to communicate with a wide audience of book buyers. Through the system you can announce new releases and update prices and the status of each title you publish. Their web-based system is easy to use and exposes your titles to many facets of the book industry. By including your book in the database, it will be accessible to almost every book seller in the world. Best of all, your listing is free.
Go to www.bowkerlink.com, click on "New User?" and follow the steps to set up and use your BowkerLink account.
Setting up a BowkerLink is a detailed process. The information given here may not represent all of the requirements necessary.
IAmPublished.com offers a wide range of publishing services and several affordable packages depending on your needs.
Having a business normally requires certain legal responsibilities, whether you are in the United States of America or elsewhere. Wherever you are located, you will need to seek legal council or your local government agencies for advice in setting up registrations for your business.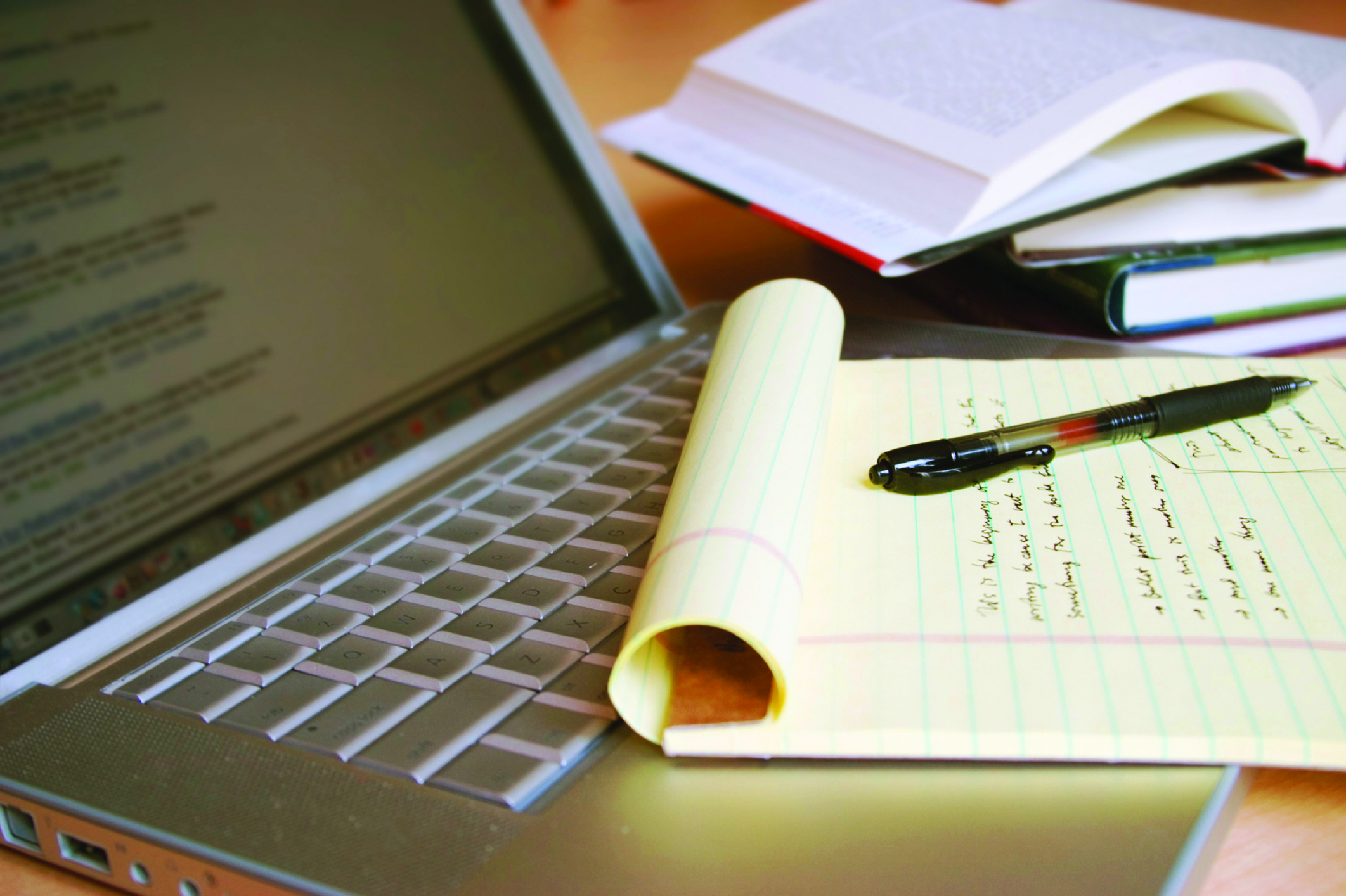 Corporations
In the US, you can create your business as a sole-proprietor, LLC, or corporation. We are not going to tell you which option to choose, but we recommend the book LLC or Corporation: How to Choose the Right Form for Your Business by Anthony Mancuso as a good resource to get you started. Our recommendation is that you make an appointment with your local Chamber of Commerce office, CPA, or attorney to determine which option is right for you. However, we can give you some resources to get started:
The Small Business Administration (SBA)
If you haven't checked them out yet, your local SBA office can give you free advice as to which types of licenses are required to do business in your area. Their website also provides a host of information to help you get started, maintain, and thrive as a business. To find the SBA office nearest you, visit www.sba.gov
SCORE
SCORE is an organization consisting of volunteer retired executives. Their advice and free business consulting is invaluable for small business owners. We offer mentors, how-to resources, templates, training and workshops to help your small business succeed. They can also walk you through marketing techniques and strategies, daily business activities, and more. Visit www.score.org for more information.
Sales Tax
In the US, most states have a local sales and use tax. Whether you choose a subsidy press, traditional publisher, or if you self-publish, you are required to obtain a sales and use tax certificate. You are responsible to collect sales tax for ANY direct sales of your books. Usually sales and use taxes are filed quarterly, and many states have an online filing option. Some states charge a small one-time filing fee, so call your state registrar's office to find out how to get your tax certificate. You should be able to find the proper contact information on your state's website or in the phone book.
Other Various Registrations and Activites
While you are getting your business set up, you may want to do one or more of the following:
Obtain a business license, if one is necessary. You may need to register a DBA (Doing Business As), Fictitious Name, or Assumed Name). Check with your state or local government for information on how to file.
Look into trademarking your business name and/or logo. This can be done at the State or Federal level.
Get a small business checking account.
Obtain a Post Office Box.
Find a CPA to consult for tax advice.
Find an attorney or purchase a Pre-Paid Legal membership for legal advice for your business.
Setting up a business for your published works is a detailed process. The information given here may not represent all of the requirements necessary in setting up your business.
IAmPublished.com offers a wide range of publishing services and several affordable packages depending on your needs.
Your book is your baby. You want it to look the best it can and convey your message in the most understandable and clear way. The best way to ensure this is to contract a professional editor to look over your manuscript. When interviewing editors, be sure and choose one who uses the standards outlined in a recommended style guide. The Chicago Manual of Style is the most widely accepted in the publishing industry.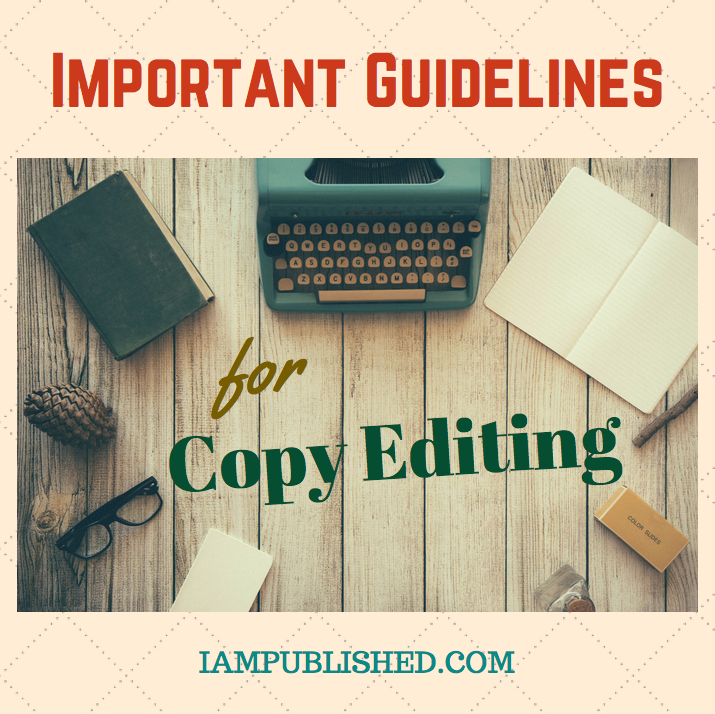 There are two different types of editing:
Developmental editing is where an editor takes your work, and then completely reworks it to be what they think is best. They may also work hand-in-hand with you to write the book. There are times you may want this type of service, but it can be costly when self-publishing. This is the type of editing most common with traditional publishers.
Copy editors take your work and go over it with a fine-toothed comb searching for spelling and grammar errors, correct use of punctuation, etc. They know what to look for to make your manuscript look consistent and professional.
You can save money on copy editing if you follow these self-editing techniques before handing your manuscript over to an editor.
Double-spacing after sentences—Correct computer spacing is now just one space after punctuation, not two. Typewriter spacing used to be double spaced due to the difficulty in reading the type.
Dashes—Use "em-dashes" (ie: —) to replace commas or for pauses in sentences. Do not mix commas with em-dashes in the same sentence. [Wrong: Kelly's heart was beating so fast, like a snare drum—that she felt it was going to burst. Right: Kelly's heart was beating so fast—like a snare drum—that she felt it was going to burst.] Keep it consistent. Use "en-dashes" (ie: –) to replace the word "to" such as between dates or a range of numbers (ie: 1882–1904). Only use short hyphen dashes (ie: -) as hyphens. Dashes can be inserted using Microsoft Word by going to "Insert" → "Symbol" and clicking on the "Special Character" tab. The first two choices are em and en dashes.

Underlines and ALL CAPS— Underlines and ALL CAPS alone or combined with bold type are taboo. Try to avoid underlining if at all possible. Instead, italicize the word or bold it (or both). If you must have an underline, make sure you have a good reason such as using underlines for key reference words if there are many other formatting types already being used in the same sentence or paragraph. This helps keep your book interior clean and easy to read. ALL CAPS indicates that the author is "screaming," so make sure you have a good reason to use them, such as a character shouting something.
General spelling—Be sure to read through your manuscript thoroughly for spelling errors, as the word processing program will not catch them all. The most common errors that your spell checker may not find include misuse of the words "then" and "than," "there" and "their," "it's" and "its," etc.
Find-and-Replace—Word processing programs make it easy to catch most of these errors. Hold down "Ctrl" and "F" at the same time for the "find" action. Click the "Replace" tab. For example, to replace all double spaces (there should be no double spaces in a manuscript) type two spaces in the "Find What" space, then type one space in the "Replace with" space. Click "Replace" and Microsoft Word will automatically find and replace all those errors. This works with words you or your typist may consistently misspell as well.
Permissions—If you want to use a quote, scripture verses, or other previously published material in your book, you must obtain permission from the owner or copyright holder of that material.  Certain material may be considered public domain, in which case, you do not need permission to use it. However in those instances, it's still best to cite the source. If you're not sure, search to see if it can be verified that it is public domain. If the quote you want to use is not public domain, contact the publisher and/or author of the work to be quoted for permission to use it. Publishers have different procedures for obtaining permission to use material that is copyrighted. Most won't charge for the use, but it's still important to go through the proper steps so you won't run into any legal issues later.
In conclusion, when preparing your manuscript for editing, clarity and consistency are key. If the manuscript's format isn't consistent, it will look amateur and unprofessional. Unfortunately, unedited (or poorly edited) books have contributed heavily to the "bad name" of self-publishing. The good news is, that trend is changing! Once again, when unsure of anything, check The Chicago Manual of Style, which outlines the current editorial style guidelines for professional-looking books.
I Am Published! worked with author Dave Burgess to publish his phenomenally successful book, Teach Like a PIRATE: Increase Student Engagement, Boost Your Creativity, and Transform Your Life as an Educator.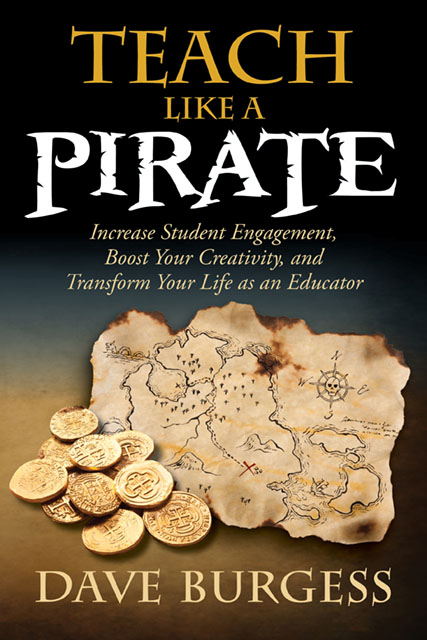 We were able to provide Dave with a custom, professional, and eye-catching design for both the cover and the interior of the book that helped it garner widespread attention in education circles. We also took care of certain details, allowing him to stay focused on other parts of his career.
The work we did on Teach Like a PIRATE allowed it to be marketed effectively and successfully, so much so that it has repeatedly made the New York Times Best Seller List in Education books. Additionally, it has been reviewed by and featured in many educational publications.
As an award-winning U.S. History teacher at West Hills High School in San Diego, California, for more than sixteen years, Dave Burgess specializes in teaching hard-to-reach, hard-to-motivate students with techniques that incorporate showmanship and creativity.
Based on Dave's popular seminars, Teach Like a PIRATE, his book by the same title offers inspiration, practical techniques, and innovative ideas designed to help teachers boost their creativity, transform their life as an educator, and increase student engagement.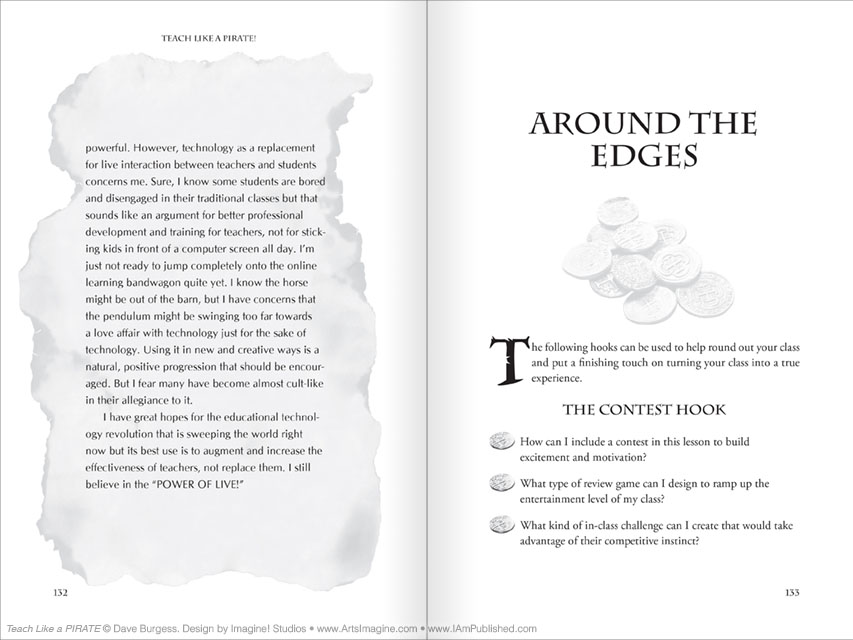 Contact I Am Published! so we can help you achieve the professional publication of your book.
For more on Dave Burgess, visit his website at DaveBurgess.com.